Stephen Ministry at Bethesda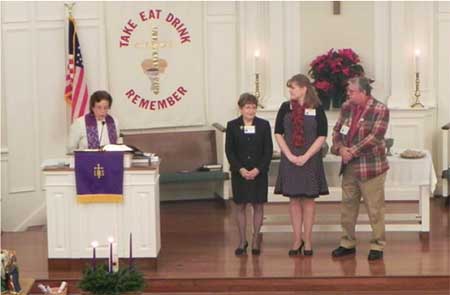 Stephen Ministry at Bethesda Presbyterian Church provides one-on-one confidential care to members and friends who are going through difficult times in their lives. Stephen Ministers receive over 50 hours of training, as well as on-going continuing education and supervision from a trained pastor/Stephen Leader. Assignments are made confidentially. Persons who are hospitalized, terminally ill, grieving, homebound, institutionalized, people going through a job crisis, a relationship crisis, people who are disabled, separated, divorced, lonely, depressed or having legal or faith problems benefit from having a confidential Christian companion. Contact the Pastor if you or someone you know needs a Stephen Minister or would like more information about the program.
Bethesda is a Stephen Ministry Congregation that works with other churches collaboratively.
Trained and Commissioned Stephen Ministers at Bethesda include Nora Andersen, Judy Heffner, Mona Kahl, Kay Mack, Dene Moon, Laura Murdock, Joyce Robinson, Ron Schuch, Kathleen White, Ann Woodfield, and Jim Mack.