Bethesda's Children & The Merry Hearts Preschool
We welcome children with all of their energy, enthusiasm, wisdom and curiosity. Children are an important asset in our congregation and faith community. They not only shape the health and future of the church but also help keep us young, opening our eyes to "childlike" faith. At Bethesda we provide many opportunities for children to learn, explore and engage in the Holy Bible.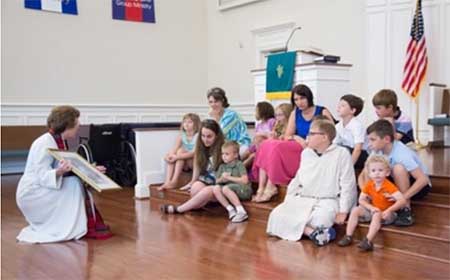 Worship & Children's Church
We invite children to worship with us and participate in Children's Church every Sunday. During worship we offer a "Moment with Young Disciples" where we approach stories and teachings of the Bible in a simple manner, designed for young minds. Following the "Moment with Young Disciples", the nursery is open for young children while older children are invited to attend Children's Church, where those concepts are explored further through crafts and games.
Faith Weaving Families (K-5th grades + Parents)
Faith Weaving Families meet each Wednesday during the school year from 4 pm - 6 pm. Children in Kindergarten through 5th grade are invited to come together to enjoy a Christian environment, share a meal and learn about our Christian faith through Bible study, games and music. They share their music in worship regularly and present a Christmas and Spring musical.
Parents are invited to stay for a separate adult study and enjoy fellowship time. Contact the church office for more information.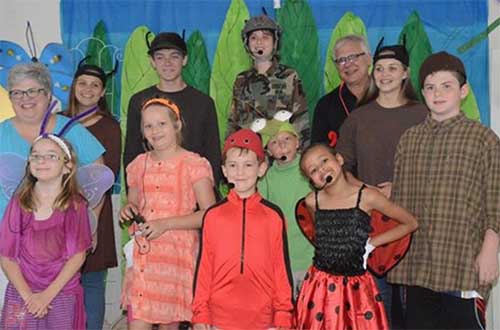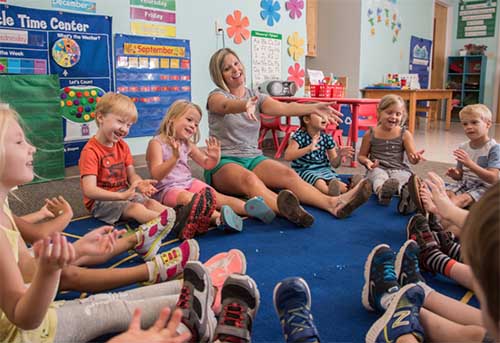 The Merry Hearts Preschool
The Merry Hearts Preschool is located at Bethesda Presbyterian Church and is open to children ages 1 - Pre-K. The preschool typically follows Moore County Schools calendar and offers class Monday - Friday from 8:30 am - 11:30 am.
The goal of The Merry Hearts Preschool is to prepare your child to become a lifelong learner and problem solver. The school fosters a nurturing environment that is physically and psychologically supportive of learning for toddlers through Pre-K. They offer a cooperative and enriching atmosphere where children will develop their knowledge through self and teacher-initiated experiences. When children graduate from The Merry Hearts Preschool they are confident, secure, independent and joyful learners. Learn more about The Merry Hearts Preschool.
Since 1954, Camp Monroe has offered summer camp programs to our community.  With a range of options for campers from 6 to 17, they strive to ensure your camper can grow in a safe, fun environment.

Scholarships are available, please contact the church office. For more information visit 

their website:
http://www.monroecamp.org/