Sunday School at Bethesda Presbyterian
Sunday school classes are offered each week at 9:45 a.m.  Classes are available for all ages from preschool through adult with a nursery available for the youngest participants.  Sunday School Classes are as follows: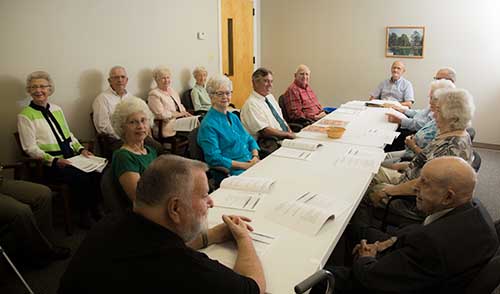 Jesse Wimberly Class - Led by Cy Israel, this class meets in the upstairs Jesse Wimberly room/board room.
The Seeker's Class - is class is studying the shorter catechism and is led by Kay Mack.  They meet downstairs in the "Seeker's Room."
Adult Class - is just starting back with "The Coffee Connection." Join us for coffee and conversation! The Adult Class meets in the Fellowship Hall every Sunday from 9:45 am - 10:45 am. This is flexible so pop in in time that you are able starting October 10th, 2021. ALL are welcome!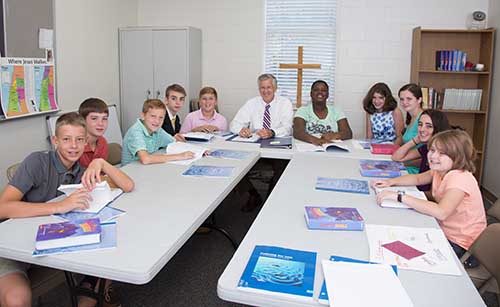 Young Disciples Class (10th-12th grades) - meets upstairs in the Youth Room with Henry Hogan leading the lesson.
Young Shepherds Class (6th-9th grades) - this class meets in the downstairs High School Room.  Each student has their own journal for notes, drawing and interaction with the material, which includes a brief video presentation. The class is taught by Luis Pages and Nancy Gorba.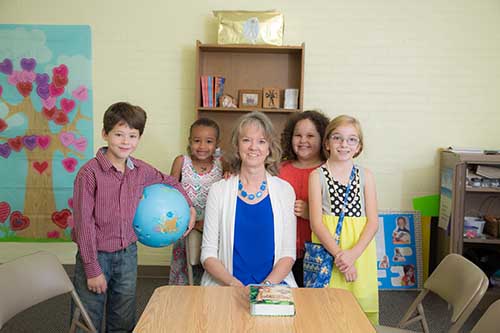 Young Children (2nd-5th grades) - this group meets with Nancy Dearborn, and Teddi Garren, and uses lectionary based lessons.  They meet upstairs.
Younger Children (K-1) - Our kindergarteners and first graders meet with Tammy Clarke in the pre-K room.
Preschoolers (0-4) - Our youngest learners enjoy time in the nursery with with Rebecca Dunn reading books, singing songs, and learning through play and exploration.