Sunday School at Bethesda Presbyterian
Sunday school classes are offered each week at 9:45 a.m.  Classes are available for all ages from preschool through adult with a nursery available for the youngest participants.  Sunday School Classes are as follows: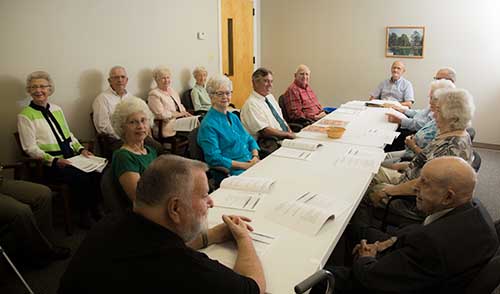 Jesse Wimberley Class - this class follows a quarterly Bible Study, called "The Present Word", with Cy Israel as their teacher.  They meet downstairs in the education building, two rooms down from the library, also known as the "Jesse Wimberley Room".
The Seeker's Class - is class is studying the book of James in the New Testament. Bill Demastus & Kay Mack are the teachers.  They meet downstairs in the education building, at the end of the hall in the "Seeker's Room"
Adult Class - this Sunday school class is geared towards college and young adults. The class is studying Simon Peter and meets in the parlor.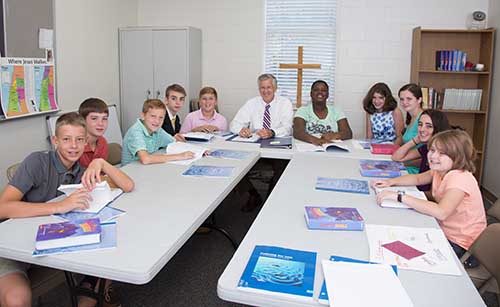 Young Disciples Class (10th-12th grades) - meets upstairs in the Youth Room with Julie Formanski leading the lesson.
Young Shepherds Class (6th-9th grades) - this class meets in the downstairs High School Room.  Each student has their own journal for notes, drawing and interaction with the material, which includes a brief video presentation. The class is taught by Luis Pages and Nancy Gorba.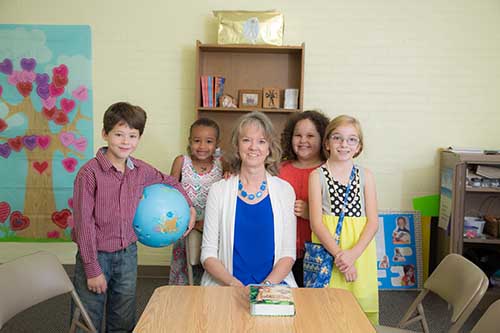 Young Children (2nd-5th grades) - this group meets with Nancy Dearborn, Teddi Garren, and Kristy Ransdell, and uses lectionary based lessons.  They meet upstairs.
Younger Children (K-1) - Our kindergarteners and first graders meet with Tammy Clarke in the pre-K room.
Preschoolers (0-4) - Our youngest learners enjoy time in the nursery with with Rebecca Dunn reading books, singing songs, and learning through play and exploration.