Ministries of Compassion & Service
Members of Bethesda generously donate their talent and money to organizations in our local community and beyond.
Local Mission:
Bethesda supports Aberdeen Primary School, Moore Free Care Clinic, Operation Christmas Child, and many other programs. (See links to our partners below).
Christ Care Groups:
Christ Care Groups help members care for one another, grow in faith and discipleship and form new relationships with people inside and outside the congregation. It is an opportunity to grow in your relationship with Jesus Christ and with one another. The Christ Care Group of Bethesda Presbyterian supports Back Pack Pals, a program of Moore County Schools. This program is designed to provide nutritious food to children identified by school staff to have little or nothing to eat over the weekend.
Assistance Team/Food Pantry:
As a partner agency of the Food Bank of Central & Eastern North Carolina, the Bethesda Food Pantry distributes food in the Fellowship Hall each Wednesday morning from 9:00-11:00 AM to those in need in our community.
The "Charlie Berger" Award for Service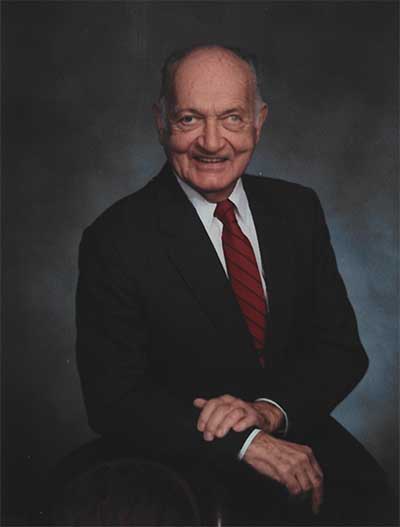 In 1994, the Charlie Berger Award was initiated at Bethesda Presbyterian Church in memory of the spirit of Charlie Berger. Who is Charlie Berger? He was a past member of Bethesda who passed away the day after Christmas in 1992 in a car accident while visiting his daughter in Minneapolis. 
Charlie served our Lord in many diverse ways. In the community he served as a caregiver and respite volunteer for the Department of Aging. He was a volunteer at the hospital and a member of the Eye to Eye organization. In our church, he was a Deacon, an Elder, and Building Superintendent. He was a member of the Jesse Wimberley Sunday School Class, Men of the Church, and the Maturing Adult Christians. Charlie was always welcoming people into the church and had a genuine caring spirit. 
This award is given to an individual in our church each year on the first Sunday in December. The Fellowship and Evangelism Committees select a deserving individual whom they feel most represents the spirit of Charlie Berger. Though there are many who work behind the scenes in our church, this recipient should be specifically involved in outreach and fellowship within the church and the community. Past recipients of the award include: 
1994 – Marcie McKeithen
1995 – Peggy James
1996 – William Mashburn
1997 – Curtis McInnis
1998 – Frank McNeill
1999 – Cy Israel
2000 – Grace McGill
2001 – Pam Dunlap and Pam McElreath
2002 – Bob Ryals
2003 – Jim Ransdell and Margaret McLeod
2004 – Ray Nies
2005 – Charlie Bracey
2006 – Christine Cruce
2007 – S.R. Ransdell
2008 – Davis Clark
2009 – Saralou Caliri
2010 – Bill Rock
2011 – Kristy Ransdell
2012 – Chuck and Nancy Dearborn
2013 – Bill and Barb Ficklin
2014 – Bill and Alice Demastus
2015 – Jim Kahl
2016 – Carol Prevatte
2017 – Ann McNeill
2018 – Harold Williams
2019 – LoJuanna Pages
2020 – Johnny Burns
2021 – Mona Kahl
2022 – Gloria Crane