Welcome to Bethesda Presbyterian Church
With open arms and open hearts, Bethesda Presbyterian Church extends a sincere and warm welcome to anyone who is seeking to grow in their faith and deepen their relationship with Jesus. Please join us for fellowship, worship, study and service, as we seek to be God's salt and light in our world. Everyone is welcome!
"Follow me, and I will make you fish for people"
Matthew 4:19
Sunday Morning Breakfast, Volunteers Needed!
We need volunteers to provide and set up items for our Sunday morning breakfast fellowship hour. View the Signup Genius. Please plan to arrive by 9 am and clean up as Sunday School begins. Sunday, February 5th, we will celebrate all of our February birthdays! If you have a birthday in February, please plan on attending.
Friend to Friend Donations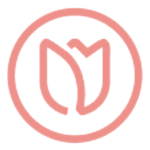 Presbyterian Women have chosen "Friend to Friend" as a benevolence to focus on this year. Donation bins are located inside the breezeway at the church office. 
Learn more about this mission.
View Bulletin & Watch Sunday's Service
Welcoming Our New Members
We are excited to welcome five new members to our congregation!
New Members: Alyssa & Brian Ferguson, Cathy & Terry Carpenter, and Sherry Wright
Looking Ahead at Bethesda...
Jan. 29th: Installation of Officers
Feb. 5th: Worship with Communion at 11 am, Family Fun Night 4:30-6:30 pm meet in the Sanctuary
Feb. 7th: Evangelism Committee Meeting at 2 pm
Feb. 8th: Son Shine Club at Table on the Green, 11:30 am
Feb. 21st: Shrove Tuesday Pancake Dinner, 5- 7 pm
Feb 22nd: Ash Wednesday Service, 7 pm
____
Sunday School - breakfast at 9:15 am in the fellowship hall, classes start at 10 am.
Choir Rehearsal - Wednesday's at 7 pm