Welcome to Bethesda Presbyterian Church
With open arms and open hearts, Bethesda Presbyterian Church extends a sincere and warm welcome to anyone who is seeking to grow in their faith and deepen their relationship with Jesus. Please join us for fellowship, worship, study and service, as we seek to be God's salt and light in our world. Everyone is welcome!
"Those who hope in the Lord will renew their strength.
They will soar on wings like eagles."
Isaiah 40:31 (NIV)
Elder & Deacon of the Month
As we continue our search for an interim pastor please contact the Elder or Deacon of the month listed below if you have specific needs and cannot reach the office administration or if you need to share pertinent information with the church.
Elder of the Month for October:  David Keith
Deacon of the Month for October:  Brenda Huffman
View Bulletin & Watch Sunday's Service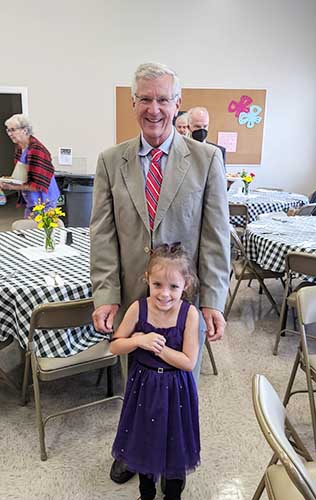 Dear Bethesda Church Family,
Sunday October 3rd was a day of many grateful surprises. Thank you does not begin to express the love, gratitude, and appreciation I have for being a part of your lives as your pastor and your friend. The stories and humor only touched the tip of the iceberg! In a sense it was a farewell, but not a goodbye. While the paths of our lives will change, we are intertwined through the bonds we have in Christ's love.
Your generous gifts touched my heart and moved me deeply. Thank you.
I remain in Christ's Service,
David
Looking Ahead at Bethesda...
Oct. 7th - 10:30am Evangelism Committee Meeting - upstairs board room.
Oct. 17th - Dust and Ashes
Oct. 30th - Trunk or Treat at Old Bethesda
Nov. 19th - Blood Drive in the Fellowship Hall, 12 pm - 4:30 pm
Nov. 25th - Thanksgiving Luncheon
Nov. 28th - Hanging of the Greens during worship; First Sunday of Advent
Dec. 19th - Moore Brass to play during worship
Dec. 24th - Christmas Eve Service
Choir rehearsal – Choir practices are Wednesdays at 7pm; all are welcome!